About Nooksoft and Cādocon Pro II
Cādocon Pro II
was developed by Keith Hicks, owner of Nooksoft, LLC.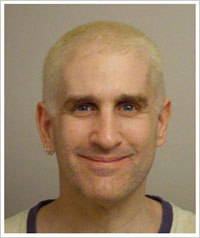 Keith has been a software developer for nearly 25 years. He graduated from the University of Michigan, Ann Arbor with a degree in Electrical Engineering. Shortly after finishing school, he decided to pursue software development and worked for some time in a small software development company here in Michigan writing custom software for various industries.
A few years later Keith set off on his own and created the company Quintesoft, LLC. Quintesoft, LLC is an independent custom software development firm located in Michigan. As a successful independent software developer, Keith has not only developed, written and worked on custom software for many different industries throughout the U.S. but after doing contract work for a client in the commercial catering industry, created and marketed a very sophisticated database management program for the commercial catering industry with his company KitchenTools Software, Inc.
Keith has a very good understanding of the needs of Social Security attorneys due to the fact that since 2003, Quintesoft, LLC has done extensive custom programming work for The Law Center for Social Security Rights, a very well respected, successful Social Security firm with over 30 years of experience in Social Security law, located in Southfield, Michigan.